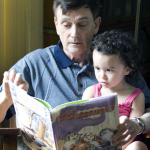 Why Reading Your Child Is a Good Thing to Do
We know that you intuitively know that reading to your child is a good thing. Here at Lima Bear Press we love to share ideas for HOW to read interactively with your child, thereby increasing the learning.  But do you know the reasons WHY reading aloud to your child is so important?  The United Through Reading organization outlines a few of the many benefits of reading aloud to your child.
UnitedThroughReading.org tells us that:
Reading aloud with children is a powerful educational tool which:
Nurtures the self-esteem of children
Instills the joy of reading at an early age
Strengthens the bond children need with their families while preparing them for academic success
Plus, research shows that reading aloud to children appears to be the single most important activity for building earliest emergent reading skills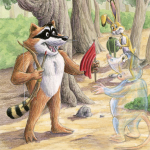 A Child's Self-esteem Can be Increased When a Parent Reads Aloud to Him/Her
We know that YOU did not need a reason to read with your child but it nice to know the wonderful benefits that can result when you do. One of the most intriguing benefits to reading aloud to your child is the building of self-esteem.  It makes sense, though, that a child's self-esteem can be increased when a parent reads a loud to him.  Think about it for a second.  Not only is the child learning vocabulary and language skills, he is also recognizing that time spent with him is time well spent.  How powerful is that? She learns about behaviors and how to respond to situations which can be a huge ego boost to a youngster in social situations.  He is armed with new skills that he can pull out and use at will. Can you think of more way a child's self-esteem may be increased?