Princess Belinda Bean takes the throne as Queen and Ruler of Beandom. All are happy except Mean ol' Bean, who wants to be the king and ruler. He lures her into a magic labyrinth from which there is no escape. L. Joe Bean, one of her subjects, discovers the plot. Will he be able to save his Queen? What will happen to Mean ol' Bean?
The special 'Extend the Learning' and 'Activity' pages allow teachers, parents, and grandparents to introduce concepts before reading, ask questions during and following the reading, and then participate in an activity to encourage the children to be involved in the concepts. They enhance the fun and learning experience of each book.
The message of the story: Always make room for forgiveness in your heart.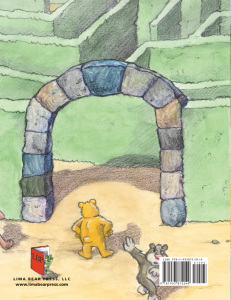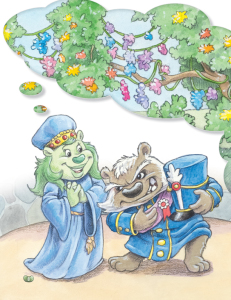 "Many books these days for pre-and-early school children are written to impart advice on how to cope with life's problems. Thomas and son Peter Weck have authored a number of books that both entertain and teach, illustrated by Len DiSalvo. Their latest is The Labyrinth,which deals with jealousy, common among the young and old. Written for those 4 to 8 years of age, it tells the story of Princess Belinda Bean who becomes queen when her father steps aside. Mean Ol' Bean who wanted to be king lures her into a magic labyrinth and it is up to L. Joe Bean, the wise man of Beandom, to rescue her. Learning how to rise to new responsibilities and forgiveness are two lessons, but the story is so delightfully told that younger readers will enjoy it for a tale well told." – Alan Caruba, Bookviews
"An adorable children's book that takes kids of all ages on an amazing adventure. It encourages early reading skills with the use of rhymes and gives kind the opportunity to problem solve! LOVE the 'extended learning and activities.'" – Jennie and Kim, Surviving Motherhood, www.motherhoodsupport.com
"In The Labyrinth, children learn that you don't have to be big to do great things. Clever thinking and a kind heart can save the day!" –Susan Heim, On Parenting
"This is the second book I have read from the Lima Bear Stories and was equally impressed with the storyline, the characters and the message of forgiveness. I also like an emphasis on female characters holding positions of power so my girls understand that both males and females can hold important roles. Even though the hero of the story is a male bean, the idea is there and it shows how gender makes no difference as both can work together to solve a problem. L. Joe Bean also proves that size doesn't matter and that heroes come in all sizes.

The illustrations are well done and blend softly with the story pages. I also liked the word art exhibited such as the word cheered having a wavy appearance and 'Oh, Mean Ol' Bean' rhythm appearing bold and in a different font and color repeated throughout the book. It's a cute story that ends with a lesson. "–Judy Joyce, Health, Beauty, Children & Family
"The story provides plenty of excitement, stresses the power of good over evil, and is illustrated in splashy pastels. As part of The Lima Bear Stories Series, this is the fourth publication that covers lessons children need to learn in order to meet growing challenges. Here the themes of envy, forgiveness, and problem solving are pleasantly described and actively illustrated. Additionally, the book has suggestions for extending learning and activities to enrich vocabulary. It will appeal to youngsters who enjoy adventurous tales and magical rhyming language."–Aron Row, CityBookReview.com